Skyline's new project! "More than Boba- Meet Startup Founders &CEO from Taiwan" The most dangerous place in the world? No! We are the most creative place in the world! This new project will lead you to know more about Taiwan! We hope to share great Taiwanese startups to the world through interviewing founders of varied companies.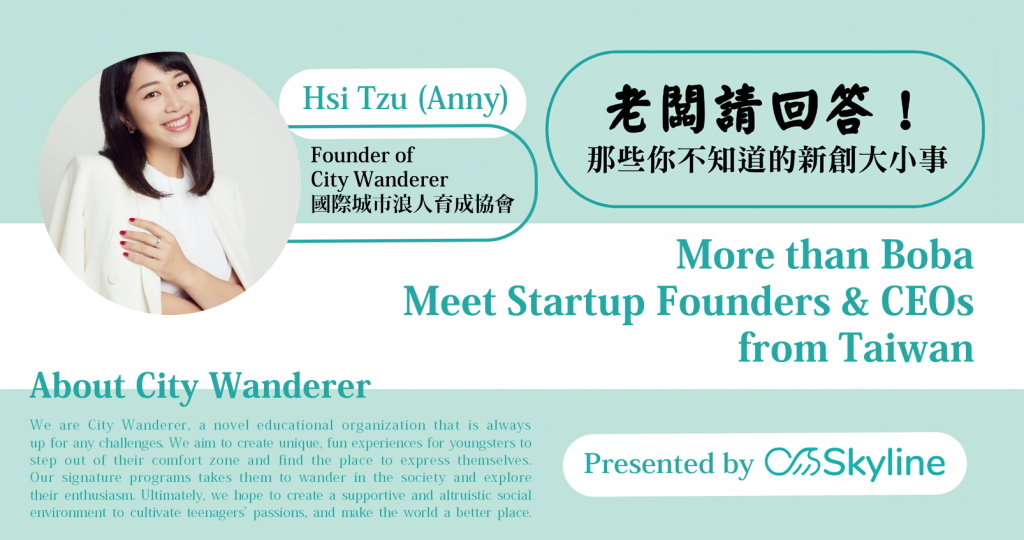 "Because of a typhoon, we recreated the entire content of a large-scale outdoor activity in two days, "said the co-founder of the International City Wanderer Education Association (City Wanderer), who was also the only selected female Taiwanese entrepreneur for the leaders in Forbes 30 under 30 Asia 2017.
Hsi Tzu (Anny) shared stories about challenges and struggles she overcame in her journey of entrepreneurship with us, and pointed out this story as her favorite:
In 2016, City Wanderer and Gamania Cheer Up Foundation launched an one-of-a-kind initiative called the "Big Dream City Challenge" that challenged its participants to travel from Pingtung to Taipei (around 350 km) within a 10 NTD (0.36 US dollar) budget. Because the challenge was incredibly unique and creative, Anny and her team received plenty of applicants and had high hopes for success. However, things took an unexpected turn — a typhoon was coming their way right before the D-day. All they had were two days, so they ended up working non-stop for two entire days without a rest, and eventually created a brand new game plan, turning the outdoor activity into indoor travel. "People could easily give up when they are faced with this kind of situation, but this experience led us to learn about how to solve problems in significantly trying times while still aiming for our original goals," Anny said with enthusiasm. She also stated that, at the end of the day, the lesson from this story was even more inspirational than the Wandering Challenge itself, and what City Wanderer strived to achieve was to help young adults find their true selves through creative activities and apply their "unexpected" takeaways from the activities to their lives in future.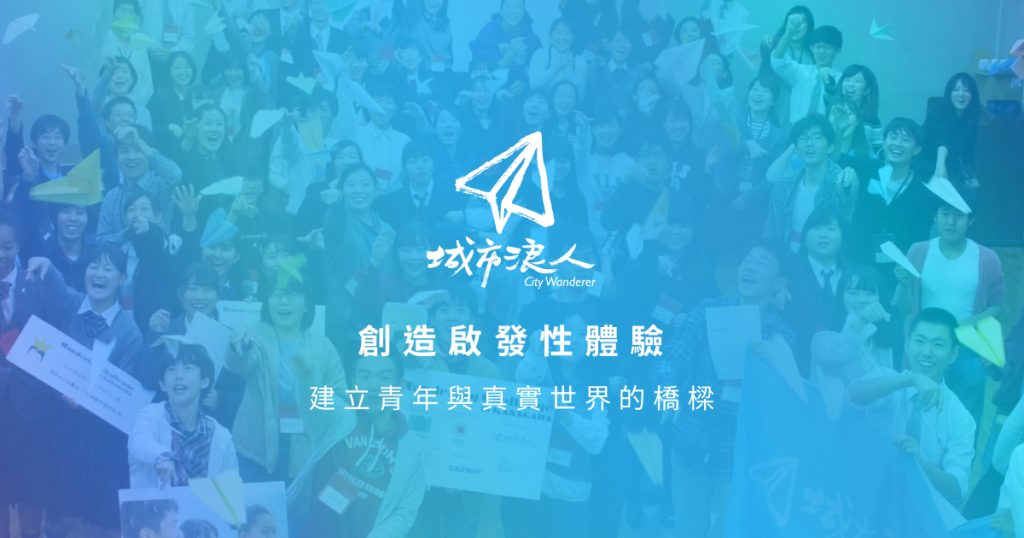 The Origin
When the discussion shifted to the origin of City Wanderer, the interview team was surprised to learn the original inspiration for what would one day come to be the City Wanderer was a TV program she enjoyed in her college years. The idea of this program was having foreigners in Taiwan explore the island in a fun way through crazy yet engaging challenges. Because the challenges were only open to foreigners, she began to wonder why as Taiwanese, we weren't given the same opportunities to re-explore our hometown in such fun ways. Moreover, aside from exploring Taiwan, she was also constantly seeking opportunities to explore the world at the time. One day, she discovered a great opportunity that sponsored select participants to go abroad to learn about art. However, after the decision came out, she realized that almost all the chosen people were either professional artists or senior social workers. As a college student, it was almost impossible to have such an opportunity. This experience led her to think about how to make the same kind of opportunities accessible to young students, helping young adults to explore themselves in the dynamic society before joining the workforce. Consequently, in 2013, Anny and her classmates at the National Taiwan University presented the "Wandering Challenge" as the final project of an entrepreneurship class. The project turned out to be a huge success and became an annual event that attracts thousands and thousands of participants every year.
Starting from the course in National Taiwan University, the City Wanderer began a series of activities to help young people to explore themselves and be more familiar to the society. Among all the activities, the most famous and longest-running one is the "Wandering Challenge" which was mentioned in the previous paragraph. In groups of three, attendees have to participate in the 30 missions provided by the organization. The content of the missions includes Free Hug and "The Young Street" which aims to let younger generations make their own food and distribute it to homeless people. Through a variety of events, participants can see the "society" from different angles, and also help younger people who are at a loss stage to find their own value through opinion exchange with others. Until now, in addition to the "Wandering Challenge", City Wanderer has also developed other projects. For example, the "Bai Gong Diary" cooperating with Cathay Life Insurance and the "Education Seed Project" cooperating with teachers.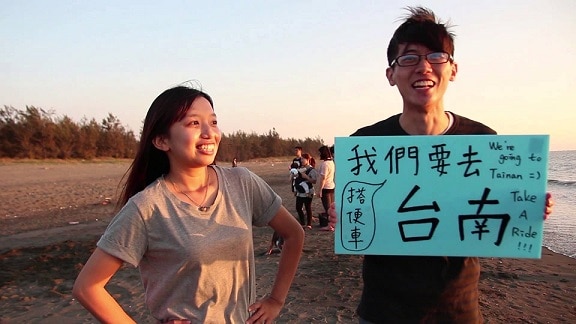 Choice after graduation "Starting up is the best career choice for me so far."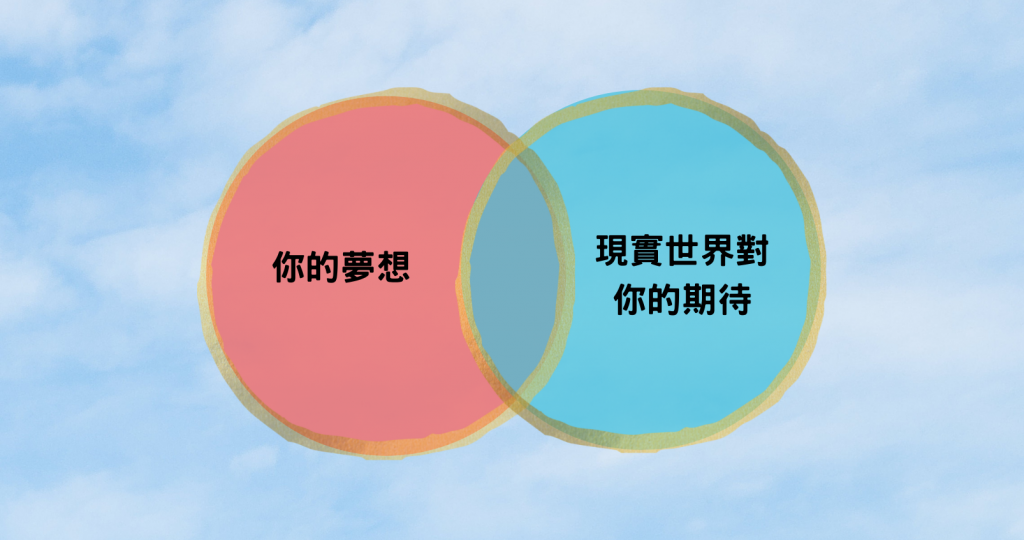 "I think that when pursuing your career path in the future, you don't really need to choose between your dream and what the society expects you to do. There are other options aside from them." Anny said, when we asked questions regarding her career mindsets after she graduated from the Human and Social Science Department in NTU. Fondly recalling her memories, she told us that she was actually a very conservative person. Thus, many of the outmoded understandings about careers such as high-paying job means security, high-level job means security, etc. is not unfamiliar to her. However, after a few years of working after graduation, she realized that besides those traditional mindsets and expectations about career, there is one more thing needed to be accentuated, and that is "We need to understand what kinds of work values will motivate us to be better on our career path?" Different people will face different situations and have different work values that motivate them to work better. For example, some may value stability on the job or salary the most, some may value self-fulfillment and work-achievement the most, some may value the colleagues, bosses, the peers as the most important aspect. Different aspects of work values will generate various sense of well-being for different people. Therefore, it is important to know which aspect of work values can push you through your career and manage to achieve your goals.
Anny also told us the work values that motivates her the most throughout her career is the influence of the peers. For example, the colleagues she works with, the clients she deals with, etc. Their personalities and working habits will greatly influence her motivations when they are working in the same environment. Apart from peers, Anny said that another aspect she valued the most is motivation to grow and learn in a field we feel interested in. Learning new skills, techniques, methods, and theories through professional development helps keep ourselves at the top of its field and sometimes make us absorbed in the field without fatiguing. This is very important for one's self-achievement and learning throughout the career. "Being capable of staying in the fields intriguing me and keeping getting feedback via learning is one of the biggest motivations that keep me stay in the field of Social Science and Education."
Thus, after graduation, Anny chose to begin her journey to start a company. She thought that although starting up will be relatively difficult compared with other jobs, she can meet with many colleagues and friends who she can work with, share the ideas with, and get through obstacles with. Also, she can stay in the field she feels interested in, keep learning, making some progress, and helping others achieve more with her strength. "It's not like feeling those obstacles are easy so I want to overcome them. It's more like, I choose the place I feel I can stay and grow and help others when they need help."
Now, let us take ourselves back to how Anny has made another significant decision in her life …
"Now, compared to being an Entrepreneur, there comes a Better Choice"

Two years ago, a new struggle arose. I kept contemplating: "Why does working feel horribly painful?" That pain arose from an unhealthy work-life balance: nearly no time for health, friends and relatives, and learning in my interested field. I could sustain this mode of life for a few years. It is only through these sacrifices could I exchange for my source of motivation.
In the beginning of 2018, my friend informed me of a visiting scholars program in America. During those years, I always rushed from one project to another, managed one matter after another, constantly providing output without acquiring much input. I still remember: toward the end of the program's interview, I begged, "I am eager for this opportunity. If I don't participate in this program, I don't know if I will ever have a chance to learn in the future. I won't go to grad school as it takes too much time. My job does not give me a long enough period to stop and learn." In the end, he accepted me into the program.
In the United States, I woke up every morning with nothing to do. As a person always occupied her life with endless tasks, I felt blank. I pondered what I could do. "What do you want to do?" becomes a critical question — within a work environment, there are too many tasks that "you must do" and insufficient time to contemplate on what you really want to learn besides your work.
Through that month as a visiting scholar, I grew tremendously: every interview impacted and inspired me! Seeing novelties in my field led to an indescribable feeling of excitement. It provided a newborn motivation. In the past, I had always considered City Wanderer as my most suitable career choice; yet, after the experience abroad, I realized, besides entreprenuership, I can choose those with strong learning opportunities and work-life balance. Here, I start to believe I can find a new role abroad.
After passing on the torch in 2020, I thought about how to reposition myself within a novel role. While Covid-19 pandemic presents a halt to going abroad, I still explore various fields, making an interactive website about social issues. The strong opportunity to learn and cross-disciplinary application in between these jobs continues to trigger me. Outside of work, I have been helping City Wanderer to develop into a more sustainable organization structure.
At present, I hold passion about these tasks and enjoy working there. While they might not be the one for my whole life, I believe: they are currently my greatest career choice.

As Anny shares her story, we never stop to be inspired by her perseverance and her courage for change.
Finally, we would like to ask a small digression: how do you feel about being one of the few female entrepreneurs selected for Forbes 30 under 30 Asia?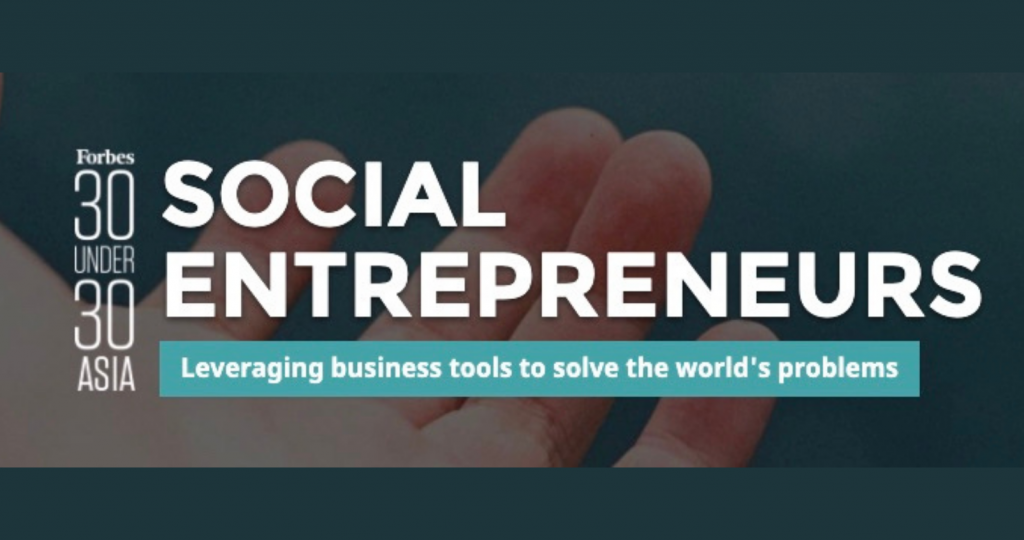 When talking about gender equality in the workplace, Ms. Anny said "Sometimes when purchasing gender equality, try not to take every right that we have as granted, you can't just focus on one side of the issue, try to see the whole picture." Even if women do suffer from many unfair treatments in the workplace, such as workplace sexual harassment and uneven wages, but compared with men, have we also realized the problems that men encounter in the workplace when we normally focus more on women's rights? For example, in the industry of NGO, most employees are women. Looking into the reason behind this, Ms. Anny indicated that this isn't because women are more caring than men. In the culture of NGO, emotions such as understanding and empathy are being emphasized. These abilities are usually suppressed in the growth environment of men. Men are often not allowed to stay too long in this place where they show sympathy for the disadvantaged. They are anticipated to pursue the state of constantly becoming strong. Therefore, in the interview, Ms. Anny gave us a new perspective to think about the equal relationship between genders in the workplace.
Anny's advice to younger generation
Thanks to the interview, we had learned how to face our own values in a proper attitude through the conversation with the founder of City Wanderer– Anny. For those younger generations who are in the middle of feeling lost, and hesitating about the future, it is most important to build up your own values. "Cause what I like might not be considered as the 'correct answer' which the public hope to hear from young people. But even only by realizing what I really want is not easy for me. This recognition allows me to know that I can continue to move forward in this direction. Hope that every youngster at the crossroads of life can find his own value in groping like Anny.
Learn more about City Wanderer by the official website: https://www.citywanderer.org/
Follow the news on Facebook: https://www.facebook.com/citywanderer/
Follow their Instagram to get more information: https://www.instagram.com/citywanderertw/?hl=zh-tw
Authors : Skyline overseas ambassadors: 張涵昀(Sophia Chang)、林冠丞(Roger Lin)、陳孟琪(Kiki Chen)、蔡沛慈(Penny Tsai)