Skyline's new project! "More than Boba- Meet Startup Founders &CEO from Taiwan"
The most dangerous place in the world? No! We are the most creative place in the world!
This new project will lead you to know more about Taiwan! We hope to share great Taiwanese startups to the world through interviewing founders of varied companies.
Tramper – Founded By Travelers, Made In the Farthest Corners of the World
"We named our first project Bhumika, a common name for Indian females, as a way to pay respect to all the Indian women that never give up," said Yoz and Bonnie, founders of Tramper, an ethical handmade crafts shop that works with factories from Jaisalmer and Kashmir to empower local women through fair trade and providing work. Not only are Yoz and Bonnie business partners, but also partners in crime. Although they completely roasted each other in our interview with them, it is not difficult to see the effort and passion they put into Tramper.
The name Tramper comes from the book Into the Wild by Jon Krakauer, which detailed Alexander Supertramp's adventure, and unfortunate death, in Alaska. Yoz was inspired by Supertramp's bravery to give up everything and pursue his dreams. "I wanted to name our brand Supertramp, but it was too long so I changed it to Tramper," Yoz quipped. Tramper — the wanderer — has become the core image of the brand, symbolizing the connection between people from different cultures.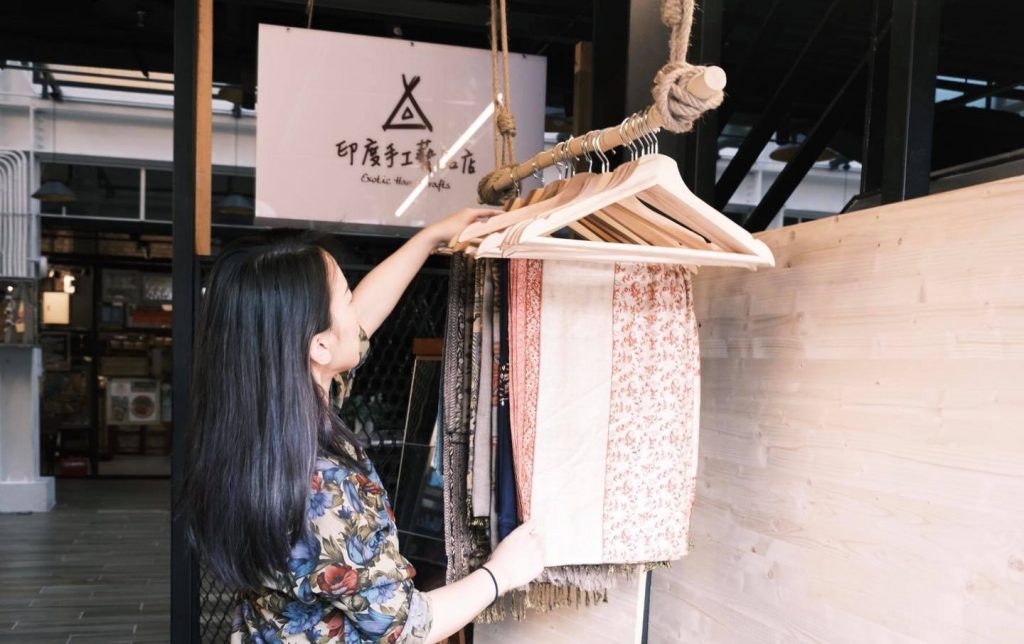 Seeing the Cruel Reality for Women in India Sparked the Bhumika Project
"Bhumika is the name of a woman who filed for divorce because husband cheated on her. The divorce trial went on for five years while she tried her best to prove that she could raise her daughter on her own." The origin of the project's name is a cruel reality for many women in India.
India is one of the countries that has the youngest population in the world, but it also has one of the highest levels of gender inequality. Social traditions restrict women's working conditions, and the inequality of education rights has led to a low female literacy rate, low salary, and work insecurity. In addition, the pressure of early marriage, patriarchal culture, and loss of self-identity have caused the suicide of more than 40 thousand Indian women every year for the past 10 years and accounts for a third of the world's female suicides. Not only do they receive gender discrimination as mentioned above, but they often also face a major risk of domestic violence.
On a solo trip to India in 2018, Yoz fell in love with the colorful and gorgeous handknit carpets in India. He unexpectedly met the owner of the handknit works and became exposed to the story behind their production. Yoz visited the hand-knitting workshop and saw women gather in groups of three or five, chatting and doing handicrafts. The workshop owner shared that these women often come to the workshop after finishing house chores as a short breather from family responsibilities and earn some allowance. This scene imprinted itself in Yoz's mind and prompted him to start the Bhumika Project along with Bonnie in 2019.
The project raised 1.7 million NTD on the fundraising website Zeczec, which surpassed their original goal by 395%. 10% of both the fund and the profit from selling the products is put into the Bhumika Fund which supports training for women in underdeveloped regions and orphans in India. The main products of the Bumika project are embroidered handicrafts made by Indian women, ranging from small shoulder bags, laptop cases to home decor items such as pillowcases. Tramper hopes to act as a cultural bridge that brings traditional Indian weaving into the daily life of Taiwanese people through designs that meet the needs of the modern city.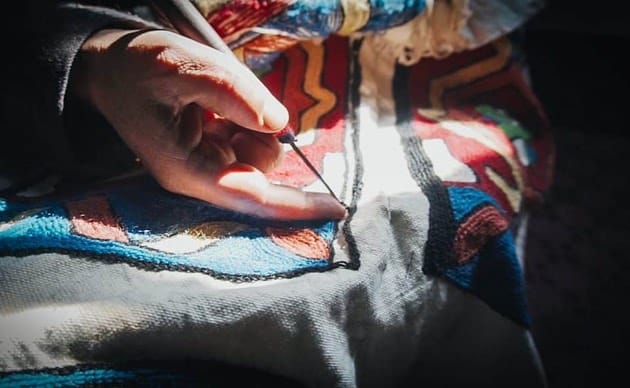 Facing the 2019 Kashmir Crisis and COVID-19 Pandemic
Unfortunately, Tramper faced major challenges within the two years of its establishment, including the turmoil in Kashmir and the COVID-19 pandemic. Especially in the pandemic, a large number of cases broke out in both India and Taiwan. Many of their Indian friends and their family members were diagnosed. Their only physical store in Taiwan was forced to close, which made Yoz and Bonnie feel powerless. But they still view the challenge positively and actively communicate with customers so that the products can be delivered in the best condition. "I will remember these challenges in the future, and I will also respect the fact that I'm able to overcome them," said Yoz. "I believe this is not only Tramper's core belief but also the best encouragement for all of us affected by the pandemic. Looking back after many years, I will definitely be grateful."
On Starting Their Own Business
When asked about the reason they started their own business, Yoz and Bonnie tied it to their personalities and work styles. "Yoz likes to explore on his own and doesn't like to be bound by a bunch of standardized structures," explained Bonnie. "And since you have to work, it is better to work for yourself, at least you can leave behind a little something when you die." Bonnie, on the other half, thinks that starting one's own business takes too much responsibility. So she would prefer to work in the corporate world. "However, when we first started, Yoz was extremely bad at product selection," Bonnie laughed. "That's why I had no choice but to join!"
Tramper's biggest strength is that they established a fair trade supply chain between Taiwan and India. After several on-site visits to local factories, Tramper and its business partners signed the "Bumika Agreement", requiring the workshop to implement work equality in terms of recruitment, salary, promotion, education and training, and working environment. In particular, divorce, single parents, widows, and women who lost their parents are the priority targets. In addition, they also eliminate middle agencies, which are often a source of worker exploitation, and directly order products from the workshop at a more reasonable price. This ensures that employees receive a salary higher than 25% of the local area.
At the end of the interview, Yoz and Bonnie gave some advice to those who want to start their own business. Although young people have a low opportunity cost of pursuing entrepreneurship, at the same time, they have little experience. They advised that being psychologically prepared to face setbacks and not being afraid to try out different things creates a greater chance of success. In addition, they also emphasized hypothesis verification many times. When making decisions, you must try to think about the best and worst results and set a stop-loss point. After all, blindly doing things will only reduce efficiency and waste unnecessary resources. After weathering the various challenges of 2021, we believe Tramper will continue to walk into the lives of different consumers with a wandering spirit and products full of stories.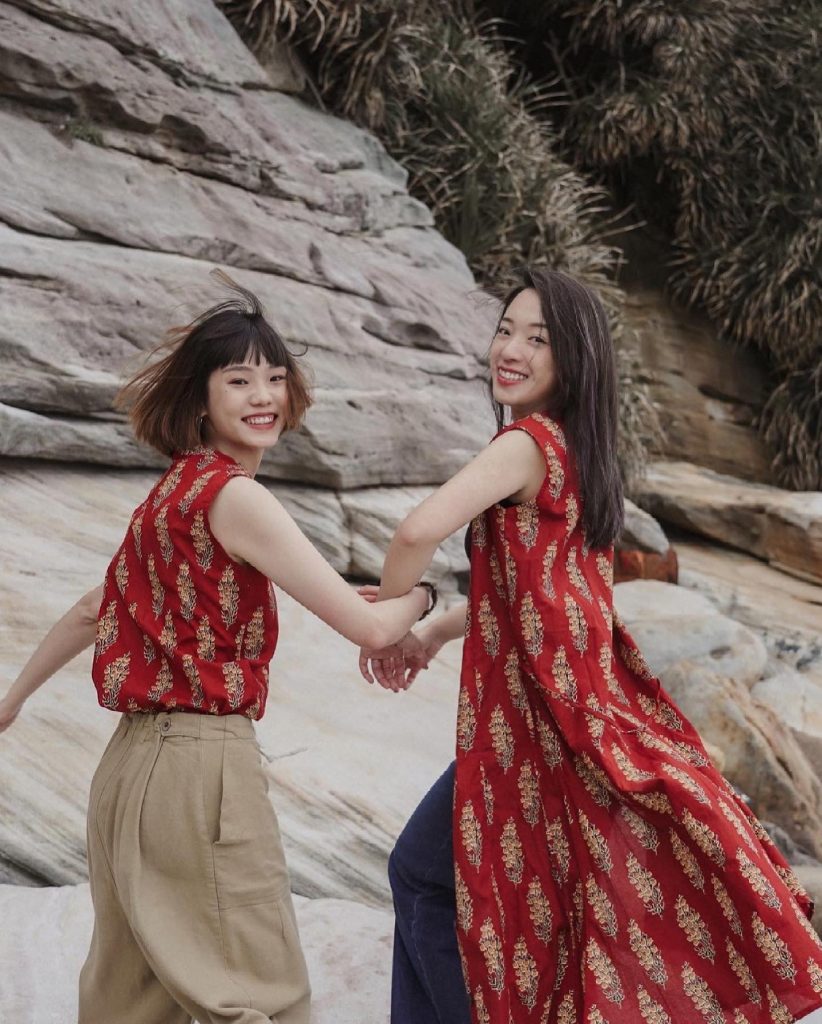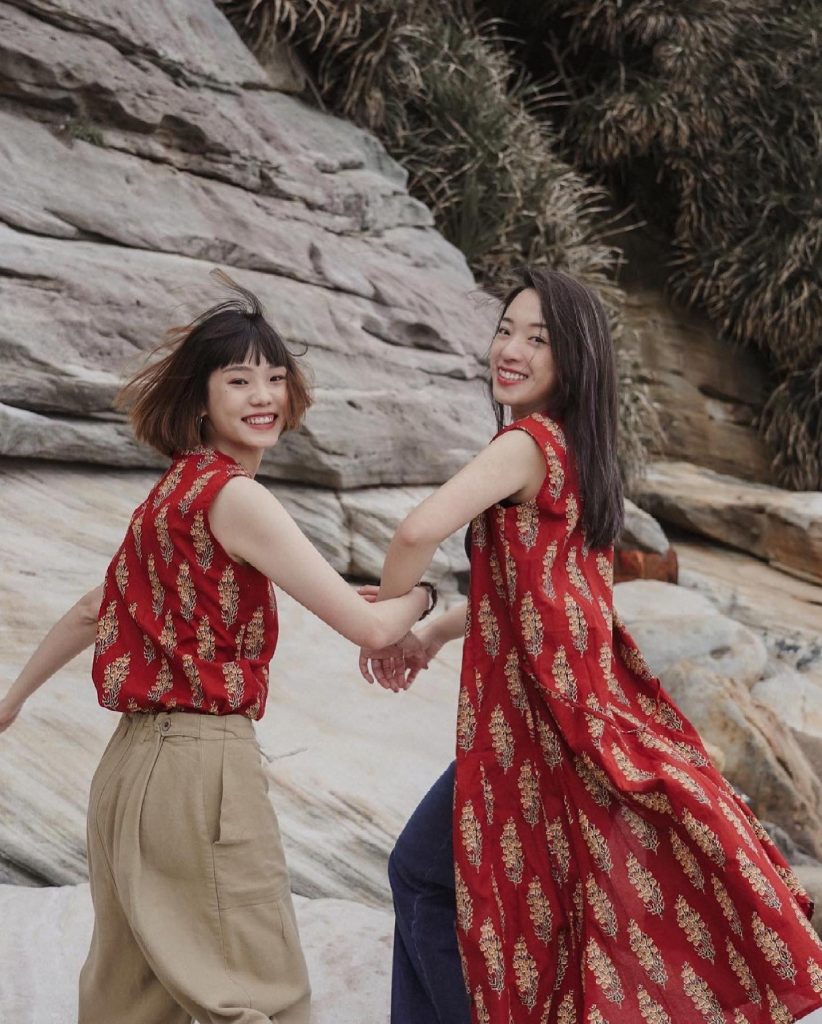 Learn more about Tramper: https://tramper.tw/
Connect with Tramper through Facebook: https://www.facebook.com/tramper.tw/
Follow Tramper by Instagram: https://www.instagram.com/tramper.tw/
Authors : Skyline overseas ambassadors 向序軒 ( Joy Hsiang), 游昀儒 (Rebecca Yu), 岳映緹 (Chloe Yueh)