Today marked the emergence of a particularly distinctive start-up industry that we rarely notice, a tennis-related business called Victor. Ly.
This is a Non-Fungible Token (NFT) community for athletes developed by ex-sports professionals and partners who like sports events. One fun fact about Victor. Ly. is that it is the one and only Taiwanese company that organizes and sponsors international tennis competitions. 
The former professional tennis player's intention.
Our conversation with Hank Chen, who played two-years of professional tennis in college prior to founding Victor. Ly.; utilized these applicable experiences as a steppingstone for his acceptance into American university. He wanted to share the knowledge with folks who also like to follow his steps; teaching them how to use tennis as their expertise when applying for overseas schools or writing resumes. However, he realized that the information was opaque and unclear, which led to the establishment of the firm. Initially, people were only able to get the applications information by word of mouth, which was the company's prototype at the time. He returned to Taiwan due to the pandemic, made up his mind, determined to integrate all information to create a platform that equally treats all tennis amateurs and professionals. He then introduced related platforms to assist Taiwanese adolescents to win international competitions, as well as making the applicant's application process more effective and easier.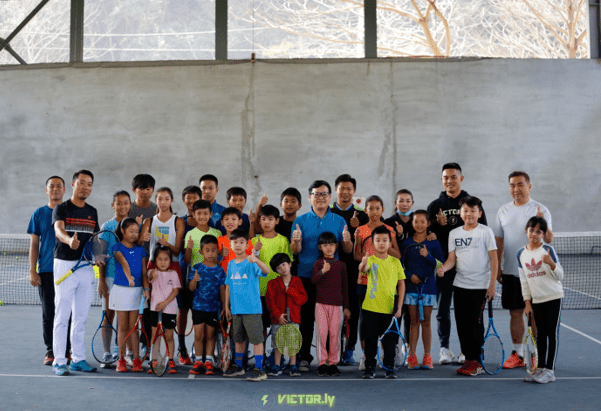 The only agent for international tennis events in Taiwan.
In fact, one of Victor. Ly's primary purpose Is to attract more people to play tennis because it is relatively unpopular in Taiwan. Except for the tennis association, no one else is hosting competitions. Therefore, the company decides to start handling both professional and amateur games; players of all levels are invited to participate, not to mention professional events which give players the opportunity to win prizes, players can also find suitable opponents for themselves so they will not feel left out either. In addition to event management and assisting players to study abroad, Hank collaborated with the college he attended to redesign the brand image, as well as helping in all marketing and administrative management, so that the school can hopefully start anew, training more students and explore potential professionals' players in the field.
We questioned Hank about the most challenging aspect of starting the company during the pandemic, he replied: "It was the two-months country shutdown since there were no real interactions with people." However, because of this, they had the chance to rebuild their brand's image. More significantly, instead of using Google Forms to record events data, they now established their own system and database to create a complete, comprehensive ecosystem for tennis players in Taiwan, which will also serve as great selling points for the firm as well as competing with competitors.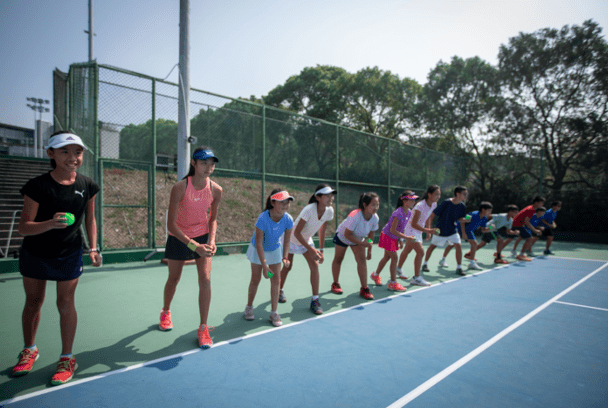 The Future of Victor.ly
Since the company is related to tennis, their medium-term goal is to help the public know more about the world of tennis. At the same time, they also aim to open up the market to extend more different sports and organize not only professional events but also corporate events and team activities. They also hold college and high school tennis team competitions in February, which is one of the steps they have taken to pursue their future goals.
Hank believes that the small region and easy-to-access information are all advantages for Taiwan as a startup location. Though sports events usually have to be accessed through relevant associations, which is relatively difficult for private companies, Hank stated that those who want to start a business should not be limited by their own framework. He has been in touch with filming, designing programs, and so on. These "irrelevant" experiences have gradually helped transform his wild ideas into reality. He recommends that you, who are reading now, to get out of your comfort zone and never break the mentality of learning new skills. This would broaden your horizons and add more possibilities to your future.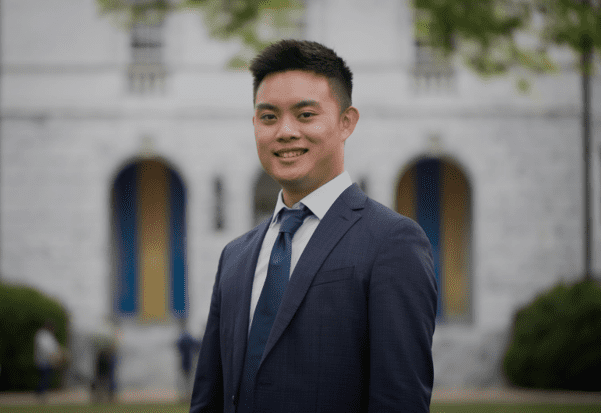 Check out more information here: https://www.victor.ly/
Authors: Skyline overseas ambassadors 徐為彬 (Kevin Hsu)、張有序 (Josh Chang)、張子芯 (Rative Chang)